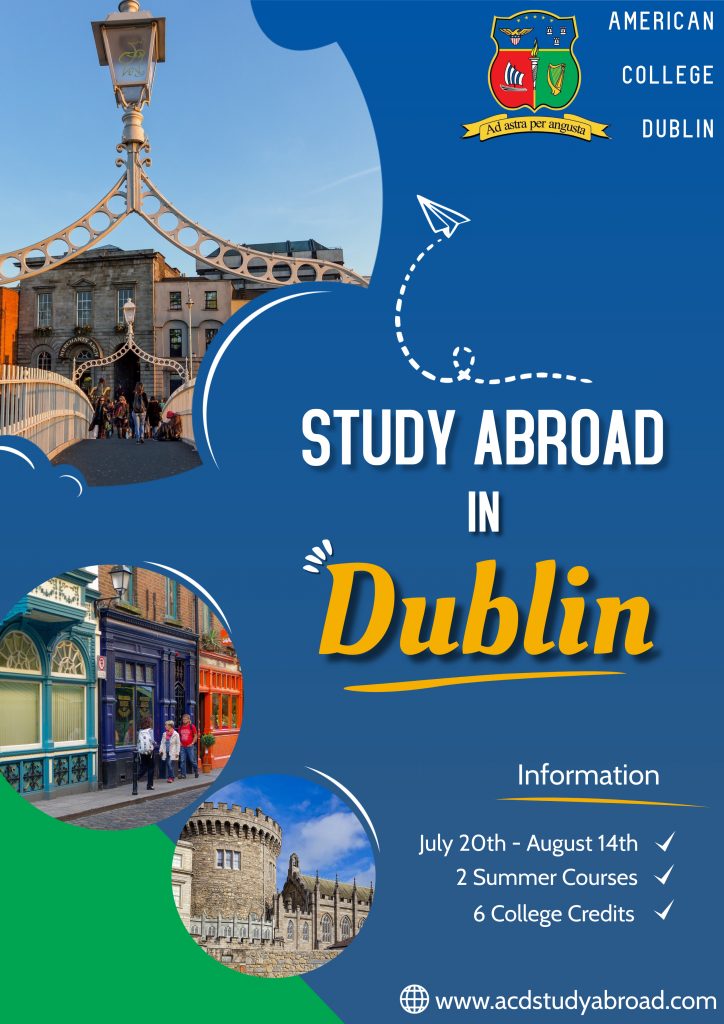 Study abroad in Dublin this summer to experience Ireland's rich culture, history, and atmosphere! You'll earn college credits by taking classes in the heart of Dublin's city centre.
CLASSES:
Learn about literary giants like Joyce and Wilde, try your hand at writing your own Dublin-centered story in "Dubliners!"
Experience films from your childhood in a whole new way! In "Cinema Society: Disney Renaissance," you'll study the Disney films of the late '80s and 1990s, including "The Little Mermaid," "Aladdin," and "Hercules," and evaluate how they reflect their era's cultural and social climates.
Special pricing for 2021 of $5250 all inclusive. Sign up and find more information at:
http://www.acdstudyabroad.com/