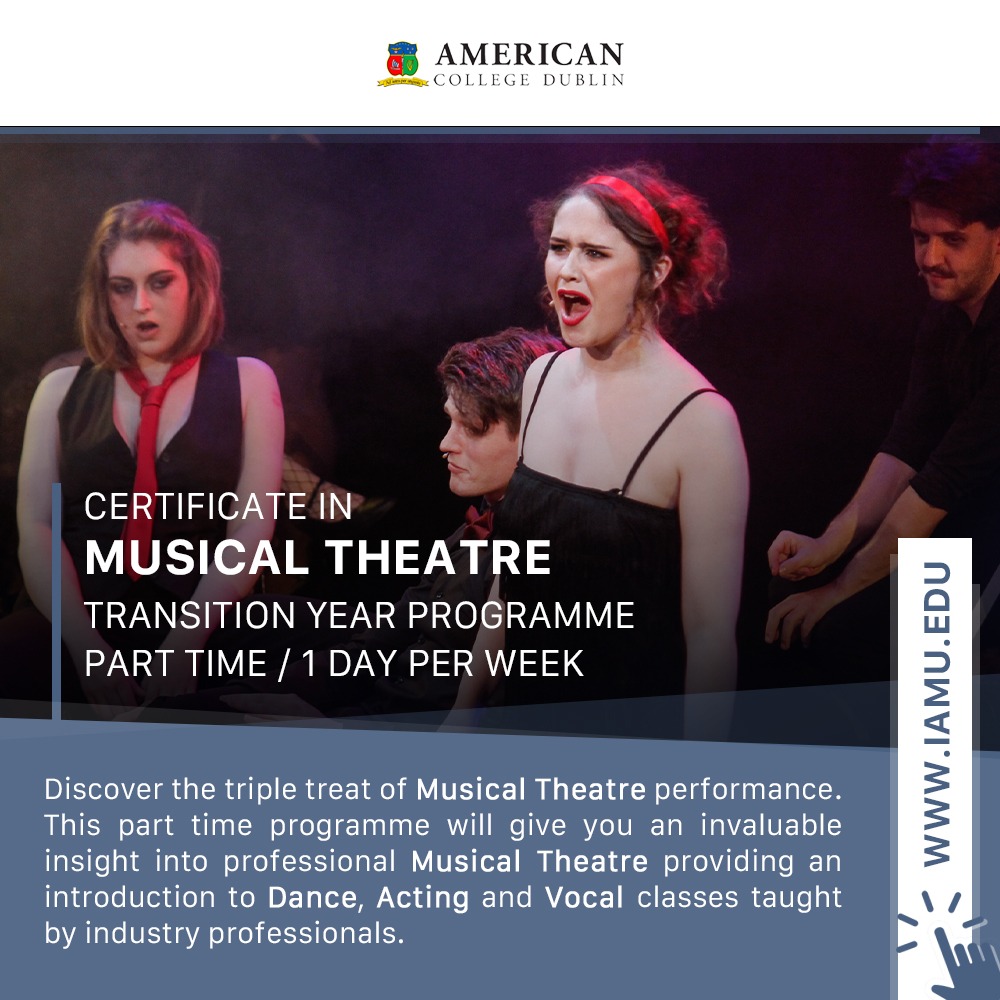 This six week part time course, especially designed for TY students, promises to be challenging, stimulating, enlightening and exciting. The course is designed to act as a taster for those wishing to undertake Performing Arts or Musical Theatre conservatory training at third level.
American College Dublin's TY course is especially designed to give young talented students an opportunity to be trained by leading professionals in their chosen field, many of whom have performed in a variety of West End shows, Theatre, TV, as well as choreographing and directing Musicals and Plays. This unique course will give an opportunity to enhance student's skills in Acting, Voice, Dance and Musical Theatre training as well as making friends with like-minded students.
Course Schedule:
The Musical Theatre TY programme is a commitment of one full day per week for six weeks: 10am-1pm and 2pm -5pm
Friday April 22nd, 29th, May 6th, 13th, 20th and 27th.
Syllabi includes:
Acting, Acting through Song, Dance, Ensemble Singing and Music Theory.
Application Requirements: send a 2 minute self-tape of a musical theatre song and monologue, no later than March 31st to dmasterson@iamu.edu
Fee: €495.00